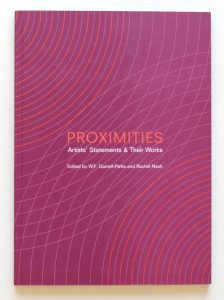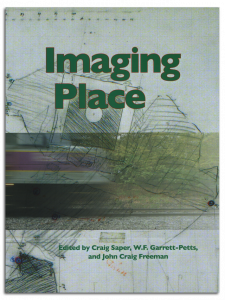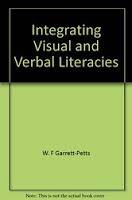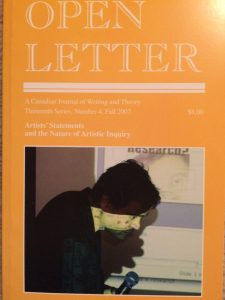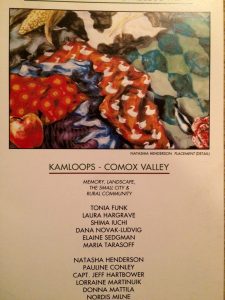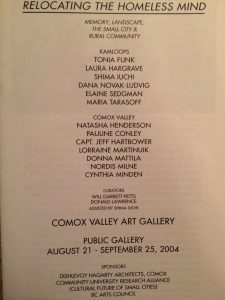 Citations and Reviews (selected):
Recent Reviews of Cultural Mapping as Cultural Inquiry: Click on PDF CulturalMappingReviews
Recent Reviews of Artistic Approaches to Cultural Mapping (Routledge 2019): Click on PDFArtisticApproachesReview
Recent Citations:
Daniel, Jamie Levine, and MiraeKim. (2020). "Creative Placemaking: Creating Change by Building Partnerships." Journal of Public and Nonprofit Affairs 6(1), 96-110.
Masten, M. G., Ninh, T.-H., & Tran, N. (2020). "GeoSiteSearch: A Tool to Map Vietnamese Diaspora by Deducing Geographical Information of Web Pages about Our Lady of LaVang."Proceedings of the International AAAI Conference on Web and Social Media, 14(1), 986-988.
Ribeiro, V., Remoaldo, P., Pereira, M., Gôja, R., Matos, O., Freitas, I. V. … Alves, J. (2020). Geo-crowdsourcing contributions for cultural mapping. Journal of Information Science Theory and Practice 8(1), 56-67. doi: 10.1633/JISTAP.2020.8.1.5. Disponível no Repositório UPT, http://hdl.handle.net/11328/3033
Sari Karttunen(2020)Rev. of Artistic Approaches to Cultural Mapping: Activating Imaginaries and Means of Knowing,Cultural Trends,29:1,70-72,DOI: 10.1080/09548963.2020.1708000
Gerundo, Carlo and Guilherme Nicolau Adad. "Promoting Cultural Resources Integration Using GIS: The Case Study of Pozzuoli." New Metropolitan Perspectives (May 2018): 182-188.
Kading, Terry (ed.). No Straight Lines: Local Leadership and the Path from Government to Governance in Small Cities. Calgary: University of Calgary Press, 2018.
Klostermann, Janna. "Art, Ordinary Work and Conceptuality: Sculpting the Social Relations of the Art World." Ethnography and Education (June 2018). https://doi.org/10.1080/17457823.2018.1484297
Roe, Stephen C., and Pamela Den Ouden. "Hitting the Books: Research and Topic." Academic Writing: The Complete Guide. 3rd Ed. Toronto: Canadian Scholars' Press, 2018. 11-40. Print.
Benneworth, Paul. The Role of Research to Shape Local and Global Engagement. Working Paper 06/2017. Center for Higher Education Policy Studies. (June 2017): 1 – 19. http://doc.utwente.nl/104224/1/chepswpseries201706.pdf
Birge-Liberman, Phil. Rev. of "Cultural Mapping as Cultural Inquiry." Social & Cultural Geography, (2016) 17:4, 603-604, DOI: 10.1080/14649365.2015.1109045 http://dx.doi.org/10.1080/14649365.2015.1109045
Cauchi-Santoro, Roberta. "Mapping Community Identity: Safeguarding the Memories of a City's Downtown Core." City, Culture and Society (7.1 March 2016): 43-54.
Crossick, Geoffrey. Rev. of "Cultural Mapping as Cultural Inquiry." Cultural Trends (2016), 25:4, 305-306, DOI: 10.1080/09548963.2016.1241466. http://dx.doi.org/10.1080/09548963.2016.1241466
Dunphy, Kim. Rev. of "Cultural Mapping as Cultural Inquiry." Journal of Arts & Communities (March 2016): forthcoming.
Freitas, Raquel. "Cultural Mapping as a Development Tool." City, Culture and Society. (7.1, March 2016): 9-16.
Hansen, Louise, Ejgod. Rev. of "Cultural Mapping as Cultural Inquiry." Nordisk Kulturpolitisk Tidsskrift [Nordic Journal of Cultural Policy] (vol. 19, 2, 2016): 297–299.
Klostermann, Janna. "Write Like a Visual Artist: Tracing Artists' Work in Canada's Textually Mediated Art World." Literacy and Numeracy Studies. (24.2 2016): 43-63. http://epress.lib.uts.edu.au/journals/index.php/lnj/article/view/5060
Roded, Batya. Rev. of "SMALL-TOWN AMERICA: FINDING COMMUNITY, SHAPING THE FUTURE." Geography Research Forum. (2016): 156-58.
Scott, Kayla. "The Information that I Sought Out: A Genre Study of the Artist Statement." Grassroots Writing Research Journal. (2016): 65-76. http://isuwriting.com/wp- content/uploads/2016/07/GWRJ_7-1_Fall2016-Final1.pdf#page=65
Zitcer, Andrew. Rev. of "Cultural Mapping as Cultural Inquiry, edited by Nancy Duxbury, W. F. Garrett-Petts, and David MacLennan." The Journal of Arts Management, Law, and Society (2016), 46:5, 297-299, DOI: 10.1080/10632921.2016.1194795 http://dx.doi.org/10.1080/10632921.2016.1194795
Ferreira, Ana Maria. "Turismo, Cultura e Regeneração Urbana. O Renascimento das Pequenas e Médias Cidades." Revista Turismo & Desenvolvimento 20 (November 2013): 31-39. http://hdl.handle.net/10174/9673 Date accessed: 30 Mar. 2014.
Kaptur, Suzanna. Exploring How Healthy Rural and Small Town Built Environments can be Achieved through Municipal Policies which Encourage Innovation. MSc Thesis, University of Guelph, 2014. http://hdl.handle.net/10214/8042
Neagu, Marina. "Spatial Planning Challenges for Enhancing Economic Resilience of Small Towns." Critical Spaces: Contemporary Perspectives in Urban, Spatial and Landscape Studies. Ed. Alexandru Calcatinge. Zurich and Berlin: LIT Verlag, 2014. 109-129. Print.
Adamson, Natalie, and Linda Goddard. "Artists' Statements: Origins, Intentions, Exegesis." Forum for Modern Language Studies. 48.4 (2012): 363-75. Print.
Sharp, Elizabeth A., and Genevieve Durham DeCesaro. "What Does Rejection Have to Do With It? Toward an Innovative, Kinesthetic Analysis of Qualitative Data." Forum Qualitative Sozialforschung / Forum: Qualitative Social Research, [S.l.], v. 14, n. 2, mar. 2013. ISSN 1438-5627. <http://www.qualitative-research.net/index.php/fqs/article/view/1897/3511>. Date accessed: 14 Apr. 2013.
DeHaan, Cara. "Re-Si(gh)ting the Storyteller in Textualized Orature: Photographs in The Days of Augusta." Listening Up, Writing Down, and Looking Beyond: Interfaces of the Oral, Written, and Visual. Ed. Gingell, Susan, and Wendy Roy. Waterloo, ON: Wilfrid Laurier UP, 2012. 283-304.
Denis-Jacob, Jonathan. "Cultural Industries in Small-sized Canadian Cities: Dream or Reality?" Urban Studies. 49.1 (January 2012): 97-114.
Fortuna, Carlos. "In Praise of Other Views: The World of Cities and the Social Sciences." Iberoamericana, 12.45 (March 2012): 137-153.
Wilson, Kerry, and David O'Brien. It's Not the Winning…Reconsidering the Cultural City. A Report on the Cultural Cities Research Network 2001 – 2012. Liverpool: Institute of Cultural Capital, University of Liverpool and Liverpool John Moores University, 2012. Print.
Bell, Kirsty. "Pratiques de la transgression dans la littérature et les arts visuels." University of Toronto Quarterly 50.2 (Spring 2011): 499-503. Print.
Carter, Helen. Compelled to Compete? Competiveness and the Small City. PhD Diss. Aalborg University, 2011. http://vbn.aau.dk/files/57612466/HFLCarter_CompelledToCompete_PhD.pdf
Connolly, James. After the Factory: Reinventing America's Industrial Small Cities. Lanham, Maryland: Lexington Books, 2011. Print.
Levy, Rachael. Young Children Reading: At Home and at School. Thousand Oaks, Calif.: Sage Publications, 2011. Print.
Lewis, William E. and Ralph P. Ferretti. "Topoi and Literary Interpretation: The Effects of a Critical Reading and Writing Intervention on High School Students' Analytic Literary Essays." Contemporary Educational Psychology (2011) doi: 10.1016/j.cedpsych.2011.06.001
Louvel, Liliane. Poetics of the Iconotext. Ed. Karen Jacobs and Laurence Petit. Trans. Laurence Petit. Surrey: Ashgate Publishing, 2011. Print.
Marinkova, Milena. Michael Ondaatje: Haptic Aesthetics and Micropolitical Writing. New York: Continuum International Publishing, 2011. Print.
Santanicchia, Massimo. An Ordinary Small City. An Examination on Reykjavík's current and Realizable Urbanism. Master's Thesis. London School of Economics, 2011. Print.
Suri, Sagarika. Decentralizing Urbanization: Harnessing the Potential of Small Cities in India. Master of Arts in Architecture, Thesis, Massachusetts Institute of Technology, 2011. http://dspace.mit.edu/handle/1721.1/65747
Archer, Dawn. "Computer-Assisted Literary Stylistics: The State of the Field." Contemporary Stylistics. Ed. Marina Lambrou and Peter Stockwell. London and New York: Continuum, 2010. Print.
Bell, D., Jayne, M. "The Creative Countryside: Policy and Practice in the UK Rural Cultural Economy." Journal of Rural Studies (in press 2010). Print.
Percy, Owen. "Imagining Vancouvers: Burning Water, Ana Historic, and the Literary (Un)Settling of the Pacific Coast." National Plots: Historical Fiction and Changing Ideas of Canada. Ed. Andrea Cabajsky and Brett Josef Grubisic. Waterloo, ON: Wilfrid Laurier UP, 2010. 183-195. Print.
Social Sciences and Humanities Research Council of Canada. "Will Garrett-Petts: Culture" [cover] and "Learning Together: Community-University Partnership Opens BC's First Children's Museum." Dialogue (Fall 2010). http://www.sshrc-crsh.gc.ca/newsletter-bulletin/fall-automne/2010/index-eng.aspx
Artenie, Cristina. Becoming Canadian: Rereading Settlers of the Marsh as an Immigrant Novel. M.A. Diss. Université Laval, 2009. Print.
Carpenter, Rick. "Boundary Negotiations: Electronic Environments as Interface." Computers and Composition 26.3 (September 2009): 138 – 148. Print.
Clary-Lemon, Jennifer. "Shifting Tradition: Writing Research in Canada." American Review of Canadian Studies 39.2 (June 2009): 94-111. Print.
Du Preez, Amanda. "The Sublime and the Cultures of the Extreme: An Exploration." Communicatio: South African Journal for Communication Theory 35.2 (2009): 201-218. Print.
Johnson, Kathleen A., and Steven R. Harris, eds. Teaching Literary Research: Challenges in a Changing Environment. Chicago, IL.: Association of College & Research Libraries, 2009. Print.
Lewis, William E., and Ralph P. Ferretti. "Defending Interpretations of Literary Texts: The Effects of Topoi Instruction on the Literary Arguments of High School Students." Reading and Writing Quarterly 25.4 (2009): 250 – 270. Print.
Knox, Paul L., and Heike Mayer. Small Town Sustainability: Economic, Social, and Environmental Innovation. Basil: Springer, 2009. Print.
Shaw, Catherine. Finding Voice in the Border Space: An Examination of the Foundations of Academic Literacy Course at Simon Fraser University. PhD Diss. Simon Fraser University, 2009. Print.
Sherman, Jonathan Dale. The Hip-Hop Aesthetics and Visual Poetry of Wayde Compton's Performance Bond: Claiming Black Space in Contemporary Canada. Unpublished MA Thesis. University of Saskatchewan, 2009. Print.
Waitt, Gordon, and Chris Gibson. "Creative Small Cities: Rethinking the Creative Economy in Place." Urban Studies Vol. 46, No. 5-6 (2009). 1223-1246. Print.
Connolly, James J. "Decentering Urban History: Peripheral Cities in the Modern World." Journal of Urban History Vol. 35, No. 1 (2008): 3 – 14. Print.
Freeman, John Craig. "Imaging Place: Globalization and Immersive Media." Transdisciplinary Digital Art. Sound, Vision and the New Screen. Digital Art Weeks and Interactive Futures 2006/2007, Zurich, Switzerland and Victoria, BC, Canada. Selected Papers. Ed. Randy Adams, Steve Gibson and Stefan Müller Arisona. 2008. Print.
Horstkotte, Silke, and Nancy Pedri. "Introduction: Photographic Interventions." Poetics Today 29:1 (Spring 2008): 1-29. Print.
Murphy, P.J. Beckett's Dedalus: Dialogical Engagements with Joyce in Beckett's Fiction. Toronto: U of Toronto P, 2008. Print.
Pividori, Cristina. "Out of the Dark Room: Photography and Memory in Rachel Seiffert's Holocaust Tales." Atlantis 30.2 (December 2008): 79-94. Print.
Rae, Ian. From Cohen to Carson: The Poet's Novel in Canada. Montreal and Kingston: McGill-Queen's UP, 2008. Print.
Ratsoy, Ginny. "The Small City as Classroom: Academic Service Learning Participants Reflect." Transformative Dialogues: Teaching & Learning Journal (November 2008): 1-11. Print.
Serreli, Silvia. "Derelict Places as Alternative Territories of the City." The Territorial Future of the City. Ed. Giovanni Maciocco. Basil: Springer, 2008. 145-159. Print.
Turner, Toscha Lorene. Edmonton's Musical Pathways: A Study in Narrative and Emplacement. MA Thesis. University of Alberta, 2008. [MAI 47/04, Aug 2009]
Van Horn, Leigh. Reading and Writing About Photographs in Grades 4 – 12. Newark, DE: International Reading Assoc., 2008. Print.
Contreras, Gerardo. Rural Voices Winding through the Andes Mountains: A Collective Creative Literacy Research Project, Doctoral Dissertation, Indiana University. 8-Aug-2007. Print.
Dubinsky, Lon. "A Tale of Relevance in Two Museums in Two Small Cities." Museum Management and Curatorship 22.1 (March 2007): 11 – 27. Print.
Hengen, Shannon, and Ashley Thompson, eds. Margaret Atwood: A Reference Guide, 1988 – 2005. Lanham, Maryland: Scarecrow Press, 2007. Print.
Hughes, Christine. "Commentary: Arts in the workplace bring out best of employees." Daily Record and the Kansas City Daily News-Press, June 7, 2007. Print.
Seasons, Mark. Rev. of The Small Cities Book, ed. W.F. Garrett-Petts. University of Toronto Quarterly 76.1 (2007): 334-335. Print.
Bell, David, and Mark Jayne, eds. Small Cities Urban Experience Beyond the Metropolis. London and New York: Routledge, 2006. Print.
Bunting, Trudi, and Pierre Filion, eds. Canadian Cities in Transition: Local through Global Perspectives. Toronto: Oxford UP, 2006. Print.
Gupta, Rama. Margaret Atwood: A Psychoanalytical Study. Elgin, IL: New Dawn Press, 2006. Print.
Homem, Rui Carvalho, and Maria de Fatima Lambert, eds. Writing and Seeing: Essays on Word and Image. Amsterdam and New York: Editions Rodopi, 2006. Print.
Petit, Lawrence. "Alchemy of the Word and the Image: Towards a New 'Iconographics' of Postmodern Culture." English Language Notes 44.2 (Fall/Winter 2006): 313 – 321. Print.
Rutland, Ted. Rev. The Small Cities Book: On the Cultural Future of Small Cities, W.F. Garrett-Petts (ed.). Canadian Journal of Urban Research 15.1 (June 2006): 132-34. Print.
Barnholden, Michael. "Review: W.F. Garrett-Petts, The Small Cities Book: On the Future of Small Cities. Vancouver: New Star Books, 2005. Rain Review of Books 3.3: 6. Print.
Tachino, Tosh. "Review: Conversations about writing: Eavesdropping, inkshedding, and joining in. Elizabeth Sargent and Cornelia Paraskevas. Toronto: Nelson Thomson." Inkshed 22.2 (Summer 2005) http://www.stthomasu.ca/inkshed/nlett805/tachino.htm
Youds, Mike. "Writings on the Wall." Rev. of Proximities Exhibition. Kamloops Daily News 22 Oct. 2005: C1+. Print.
Langford, Martha, ed. Image and Imagination. Montreal and Kingston: McGill-Queens' UP, 2005. Print.
Grace, Sherrill. Inventing Tom Tomson: From Biographical Fictions to Fictional Autobiographies and Representations. Montreal and Kingston: McGill-Queens' UP, 2004. Print.
Wysocki, Anne Frances. Writing New Media: Theories and Applications for Expanding the Teaching of Composition. Logan, UT: Utah State UP, 2004. Print.
Roe, Steven, and Pamela H. Den Ouden, eds. Designs for the Disciplines: An Introduction to Academic Writing. Toronto: Canadian Scholars' Press, 2003. Print.
Styles, Morag, and Eve Bearne, eds. Art, Narrative, and Childhood. Chester, UK: Trentham Books, 2003. Print.
Lombardi, Giancarlo. Rooms with a View: Feminist Diary Fiction, 1952-1999. Cranbury, NJ: Associated University Presses, 2002. Print.
Mulhallen, Karen. "Writing with Pictures." Rev. of PhotoGraphic Encounters. Canadian Literature 174 (Autumn 2002): 139 -141. Print.
New, William H. Encyclopedia of Literature in Canada. Toronto: U of Toronto P, 2002. Print.
Williams, Bronwyn T. Tuned In: Television and the Teaching of Writing. Portsmouth, NH: Boynton-Cook-Heinemann, 2002. Print.
Bouchard, Gilbert. "Reading Pictures." Edmonton Journal. Dec. 15. E6. Print.
Jarrett, Micheal. Drifting on a Read: Jazz as a Model for Writing. Albany, NY: State University of New York Press, 1999. Print.
Lal, Malashri, ed. Feminist Spaces: Cultural Readings from India and Canada. New Delhi: Allied Publishers, 1997. Print.
Murray, Heather. Working in English: History, Institution, Resources. Toronto: U of Toronto P, 1996. Print.
Olson, Carol Booth, ed. Practical Ideas for Teaching Writing as a Process. California State Department of Education, 1996. Print.
Delany, Paul, and George P. Landow, eds. Hypermedia and Literary Studies. Boston: MIT Press, 1995. Print.
Mathews, Robin. Treason of the Intellectuals: English Canada in the Post-Modern Period. Sudbury, ON: Voyageur Publications, 1995. Print.
Deer, Glenn. Postmodern Canadian Fiction and the Rhetoric of Authority. Montreal and Kingston: McGill-Queen's UP, 1994. Print.
Bouson, J. Brooks. Brutal Choreographies: Oppositional Strategies and Narrative Design. Amherst, MA: U of Massachusetts P, 1993. Print.
Keuster, Martin. Framing Truths: Parodic Structures in Contemporary English-Canadian Literature. Toronto: U of Toronto P, 1992. Print.